We've created the Bucay Spotlight to let you know what's trending in our office, whether it's our products or our staff!
---
Due to heightened health alerts and warnings we are experiencing across our community due to COVID-19, La Casita and Hardy Oak will be working on modified hours. Please call our offices before coming.
La Casita
210.692.3000
Hardy Oak
210.370.9995
We are working together with the community to keep you safe.
---
Dr. Bucay was featured in New Beauty Magazine
These Skin Issues Can Pop Up in Times of Stress—Here's What to Do
---
Derm-Approved Ways to Get Rid of Dark Spots on Every Skin Tone
---
---
Restylane Ready Promotion
Limited Time Only!
New to Aspire patients who register at WWW.RESTYLANEREADY.COM will automatically receive a $100 coupon on ONE syringe of any Restylane filler.
Existing Aspire Rewards Members must go to the WWW.RESTYLANEREADY.COM  and login to their Aspire account.  Once they login to their existing Aspire account through RestylaneReady.com, the $100 coupon will automatically generate.  Once a coupon is generated, the patient has 60 days to redeem.
The code will automatically generate and show on our end once a Restylane filler is selected.  No code will need to be given by the patient.
Maximum of 1 coupon ($100) per patient.
---
BOTOX® Cosmetic Q1 2019 New Year Gift Card
---
---
NEW BodiFirm Elite!
SkinBetter Science In The Media!
Click the graphics below to read more.
---
Dermatology Times
Dr. Vivian Bucay featured in Dermatology Times – Click here to read the article.
---
BOTOX Cosmetic Back To School Sweepstakes!
REGISTER AND GET TREATED WITH BOTOX® COSMETIC AND YOU COULD WIN $25,000*
---
We are pleased to welcome Danielle Sisk to Team Bucay!
Danielle is our new medical assistant and will be serving both locations.
---
Pay Bills Online
Pay your medical balance online through CareCredit*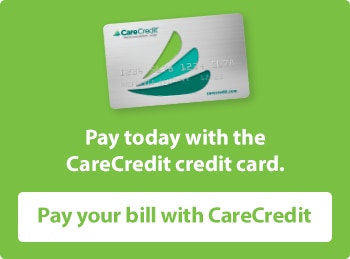 *up to $200
---
PRIME Magazine – COOLA
Dr. Vivian Bucay featured in PRIME magazine on page 13 – COOLA! Click here to read the article. 
---
Vivian Bucay, MD, FAAD
FEATURED IN NEWBEAUTY
We are proud to announce that Dr. Vivian Bucay, Board Certified Dermatologist has been hand-selected by NewBeauty as a partner and will be featured in the Fall 2019 edition of NewBeauty magazine, due on newsstands June 4, 2019!
---
A Different Approach to Managing Cellulite
---
---
Skinbetter® AlphaRet® Exfoliating Peel Pads

We love hearing from the experts about why they love our NEW AlphaRet Exfoliating Peel Pads! Click here to view the article.
---
Give Dad the Gift of Great Skin this Father's Day
---
Calling All Summer Brides! Get Wedding Ready with SkinBetter Science
---
New Mineral Brush from ISDIN!
---
---
---
Our Newest Wrinkle Relaxer: Jeuveau™
Dr. Bucay is on the advisory board for new product Jeuveau™. She will be attending their launch in Cancun, Mexico on May 3rd. Jeuveau™ is a new BOTOX-like product to reduce signs of wrinkles. Learn more here!
---
CoolSculpting Gift Cards Available!
---
InStyle Award for AlphaRet – 2019 Best Wrinkle Treatment
---
New Beauty Award for Even Tone Correcting Serum – 2019 Best Dark Spot Fighter
---
SENTÉ Product Features
SENTÉ Intensive Bio Complete Cream was featured in NewBeauty in an article titled  "Wrinkle Reducers" in the Spring Beauty Report 2019 issue. Intensive Bio Complete Cream was praised for its ability to tackle wrinkles, tone and texture in record time.  Read here.
SENTÉ Dermal Contour Pressed Serum featured on NewBeauty.com in an article titled "7 Things Dermatologists Say Every 40-Something Should Be Doing for Better Skin" on March 29, 2019. On the topic of retinols, the article suggests using a topical retinoid to reverse skin damage and decrease wrinkles, highlighting SENTÉ Dermal Contour Pressed Serum for its SuGag Technology, mentioned to help restore contour, volume and elasticity in the skin. Read here.
SENTÉ Illuminé Eye Cream was featured on Reader's Digest in an article called "The Best Eye Creams Worth Your Money". The article features Dr. Downie and focuses on Illumine's ability to "hydrate and reduce puffiness, but it also lightens undereye circles even before you reach for the concealer." Read here.
SENTÉ Illuminé Eye Cream was featured on Huda Beauty in an article called "10 Ways To Get Gorgeous Skin When You Fly". S. Manjula Jegasothy M.D., founder of Miami Skin Institute says, ""Since eyelid skin is the most delicate, it needs extra TLC when you're flying, so I always stash my favorite SENTÉ Illumine Eye Cream in the seat pocket in front of me." Read here.
---
Epionce is now available to purchase!
Click here to purchase your own epionce products today.
---
NEW: 2019 NEWBEAUTY BEST DARK SPOT FIGHTER
---
Hyaluronic Acid Lip Booster
---
---
Now offering Silhouette Instalift! This facelift alternative is available at our office. Contact us today to learn more!
---
AlphaRet Chosen As Best Night Cream
---
The Only CoolSculpting Master In San Antonio, TX!
Allergan recognizes that Melissa Valdez of the Bucay Center for Dermatology and Aesthetics has attended and completed the CoolSculpting University training Program. Melissa Valdez is currently the FIRST and ONLY CoolSculpting Master in San Antonio, Texas.

---
TIZO® Lip Protection Tinted SPF 45
TIZO® Tinted Lip Protection is the ultimate lip protection without the use of chemical sunscreen filters. Using only Titanium Dioxide and Zinc Oxide, TIZO® Tinted Lip Protection reflects the sun away from one of the most sensitive areas, the lips. At SPF 45, TIZO® Tinted Lip Protection is one of the most protective lip products available while having a gentle kiwi lime, and ginger flavor.
---
ESKATA
ESKATA can be used to treat raised seborrheic keratoses (SKs) for both cosmetic and medical reasons.
5 Key SK Questions
What are these spots on my face?
Why did I get them?
How are they treated with ESKATA?
What is ESKATA treatment like?
When will I see results?
Contact our office today to find out if ESKATA is right for you. Please note, although this treatment is used for a medical condition, it cannot be submitted through insurance. ESKATA treats SK with little to no downtime.
---
Lumenis M22 Acne Treatment
Dr.Vivian Bucay and Dr. Ruchi Sondhi Bhandari provide custom consultations to create a regimen for your acne concerns. We are proud to offer Lumenis M22 in combination with a medical and skincare regimen.
---
Revanesse VERSA: The Newest Hyaluronic Acid Filler
Dr.Vivian Bucay, Board Certified Dermatologist, and Expert Injector is the FIRST to be trained and offer Revanesse VERSA in Texas.
Learn more about Revanesse VERSA here
---
SkinBetter Science Even Tone Correcting Serum has been featured on Coveteur.com
"The 36 Best New Beauty Products That Launched in April"
SkinBetter Science is always available at Bucay Center for Dermatology and Aesthetics in San Antonio, Tx.
---
Cellfina Custom Consultations
Thank you, Raven Riojas, 96.1 MIX for sharing your Cellfina Custom Consult at Bucay Center for Dermatology and Aesthetics with Dr. Ruchi Sondhi Bhandari .

Learn more about Cellfina here.
The Cellfina Guarantee

Please schedule a custom Cellfina consultation with Dr. Rachna Bhandari at our Sonterra location to address your concerns
---
ColorScience: Available at Bucay Center for Dermatology and Aesthetics!
---
Check out our NEW product line!
ISDIN was featured on CBS Austin with Sicka Than Average. Click here to read more